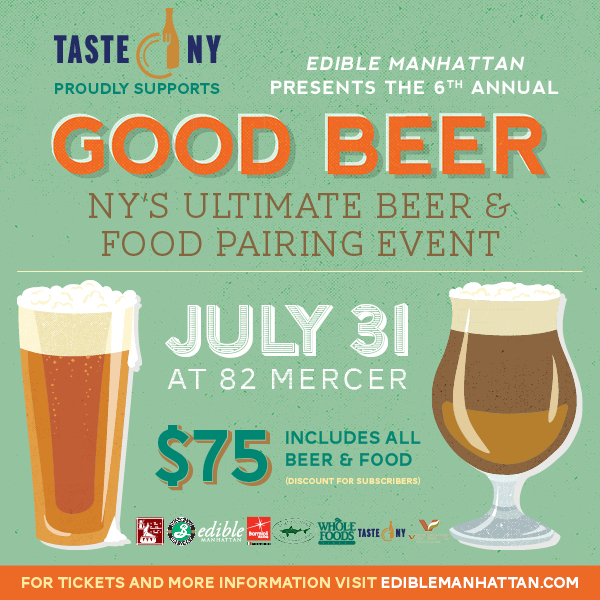 The best way to beat the summer heat? A cold brew…and some delicious food to pair with it.
We've gathered some of the best craft breweries around and paired them alongside some of the city's finest fare for a tasty and memorable evening. Featuring…
Food from…
Almond, Brooklyn Cured, Champignon North America, Chapter One, Communal, Dizzy's Club Coca-Cola, Fletcher's Brooklyn Barbecue, Garden Court Café, Good Restaurant, Gramercy Tavern, Jacob's Pickles, Jacques 1534, Kingsley, L&W Oyster Co., Luke's Lobster, Monument Lane, Neuman's Kitchen, Northern Spy Food Co., Palo Santo, Sotto13, The Growler Bites & Brews, The Vanderbilt, Whole Foods Market NYC
Beer and cider from…
Allagash Brewing Company, Bad Seed Cider Company, Blue Point Brewing Company, Brewery Ommegang, Brooklyn Brewery, Crabbie's Ginger Beer,  Doc's Draft Hard Cider, Dogfish Head Craft Brewed Ales, Greenport Harbor Brewing, Guinness Draught, Heartland Brewery, KelSo Beer, Lammsbräu, Lagunitas Brewing Company, MOA Beer, Naked Flock Hard  Cider, Oskar Blues Brewery, Pilsner Urquell, Red Stripe Beer, Roscoe NY Beer Company, Sierra Nevada Brewing Co., Sixpoint Brewery, Smithwick's Ale,  Smuttynose Brewing Company, Wölffer Estate Vineyard
Plus…
Green Mountain Energy, Roni-Sue's Chocolates, VerTerra, Bruce Cost Ginger Ale, Grillo's Pickles, Orwashers Bakery, DNAinfo, Tuthilltown Spirits, New York State Brewer Association, Nobletree Coffee, OYO Bourbon, Peach Street Gin and Virginia Highland,  Good Nature Farm Brewery and Tap Room, Cider Week with Murray's Cheese, Eve's Cidery  and Hudson Valley Farmhouse
Be sure to stay tuned here and to our Facebook and Twitter pages for menu leaks and beer details.
Supporting sponsor: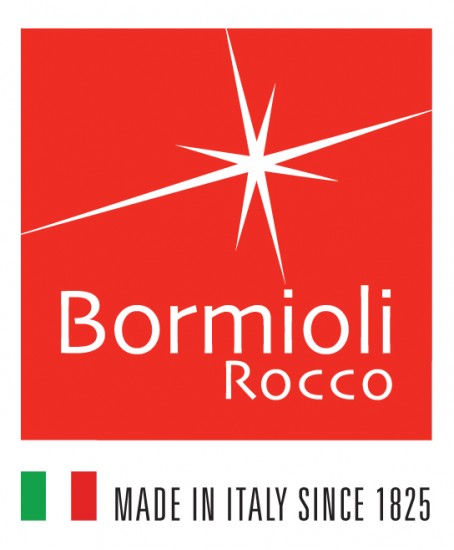 Craftsmen of the finest Italian stemware, drinkware, glass food storage and glass products since 1825.

All sales are final, nonrefundable and nontransferable. Food and drink are subject to availability and subject to change. Must be 21+ with valid ID to attend this event.