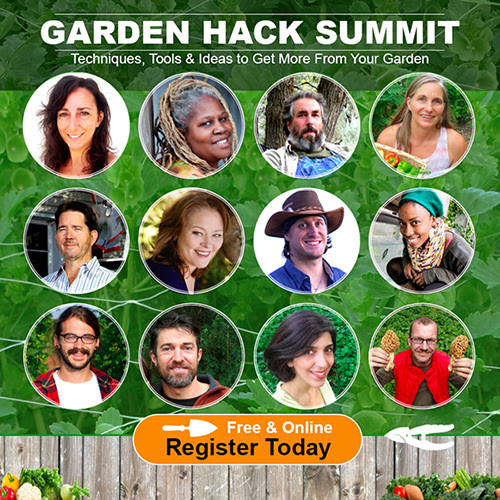 According to the organizers:
Join me July 26-29 in the upcoming Garden Hack Summit, an exciting online gathering of 12 visionary gardeners, homesteaders and permaculturists.
Are you trying to grow more of your own food while saving precious time, energy and resources? This free event will take your growing skills to the next level.
Click here to reserve your spot.
www.GardenHackSummitcom
Start your first garden, or plant something new…this Summit has something for all skill levels. Experts will share tips on building soil efficiently, harvesting greens quickly, growing mushrooms on recycled materials, eliminating irrigation systems as well as basic garden hacks and worry-free animal water systems.
Registering gives you access to 24-hour free replays. Plus, I will be answering questions in-between the 12 presentations, so you'll want to tune in live to receive some garden mentorship.
Thanks for participating in this exciting one-time (free & online) summit with some of the world's garden visionaries!