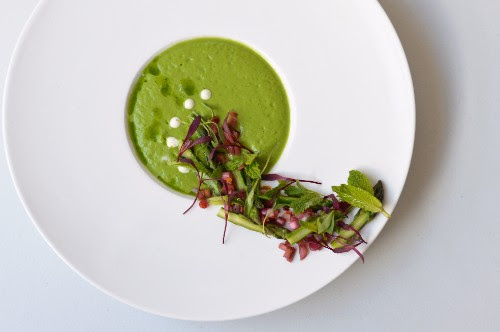 According to the organizers:
As a food industry professional, knowing how to style and photograph your recipes is an invaluable skill in today's digital world. In this full day workshop, Alexandra Shytsman will provide beginners with a starter kit for styling and photographing food for digital and print media. In the first portion of the day, we will cover the basics of lighting, equipment, composition, food and prop styling in a lecture setting. After a short break, the class will reconvene in the kitchen, where each student will have the opportunity to prepare a simple dish, style it with help from the instructor, and have it photographed with a DSLR camera.
Whether you're shooting on a smartphone or professional camera, for your blog, cookbook or Instagram account, this class will give you the tools and inspiration to create drool-worthy images. The class is ideal for beginner bloggers, private chefs, health coaches, aspiring food photographers, and future Instagram stars.
Students are welcome to bring their own cameras and props, if desired.