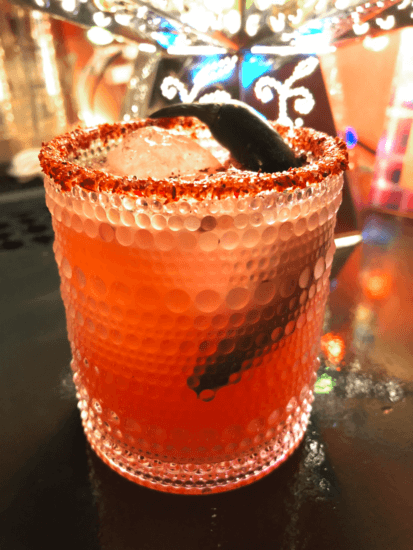 From our organizers:
Contemporary Mexican restaurant FONDA – with three locations in NYC and Brooklyn – will celebrate the holiday season with a special tribute to the southern state of Oaxaca – known as the "Land of Seven Moles" – from December 19-30.
Inspired by his grandmother's traditional recipes, award-winning chef and renowned cookbook author Roberto Santibañez will feature several menu items showcasing three different versions of Oaxacan mole:  Verde, Amarillo, and Coloradito. These complex and delicious Mexican sauces are bright and festive for the holiday season and a true Oaxacan delight. For a sweet finale, guests can enjoy a tequila-infused pecan and date cake topped with cinnamon cream and caramel sauce.
In addition to these special menu items, FONDA has partnered with DeLeón Tequila to create three holiday cocktails that will be available at all three locations from December 1-30. One dollar from every Holly Orange cocktail purchased during this time will support Project Paz and their mission to help Mexican children, both in the U.S. and Mexico, succeed academically by facilitating access to after-school art programs that help them thrive in their communities.
OAXACAN HOLIDAY SPECIALS (available December 19-30):
APPETIZER
Mole Verde ($8.95)
Hoja Santa, green chile, pork and white beans soup
ENTREES
Pollo en Amarillo ($23.95)
Chicken in yellow mole with chayotes, green beans and red potatoes
Enchiladas de Jaiba ($26.95)
Corn tortillas filled with crab meat covered with mole coloradito sauce.
DESSERT
Pastelito de Datil y Nuez ($7.95)
Tequila-infused Pecan and date cake served with cinnamon crema and cajeta sauce
All 3 restaurant locations:
FONDA East Village: 40 Avenue B, NYC
FONDA Chelsea: 189 9th Avenue, NYC
FONDA Park Slope: 434 7th Avenue, Brooklyn