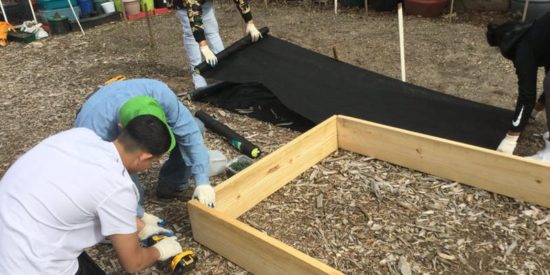 From our organizers:
Do you have big dreams for that lot you walk past everyday? Come hear from a panel of community gardeners who started community gardens at different points in the last 40 years. Participants will have the opportunity to ask questions about some of the challenges and rewards of starting a new GreenThumb garden and strategies for organizing community members. GreenThumb will present the steps to forming a new community garden with today's rules and regulations. This workshop will point new gardeners towards resources and tools for
finding information and garnering community support to form new gardening groups.
Moderator: Babbie Dunnington, NYC Parks GreenThumb
Panelists:
Eric Thomann, Backyard Garden
Zonia Ortiz, La Isla
Ena McPherson, Tranquility Farm
Nancy Ortiz Surun, La Finca del Sur
Robert Atterbury, Hooper Grove Community Garden
Brian Doherty, Sage's Garden