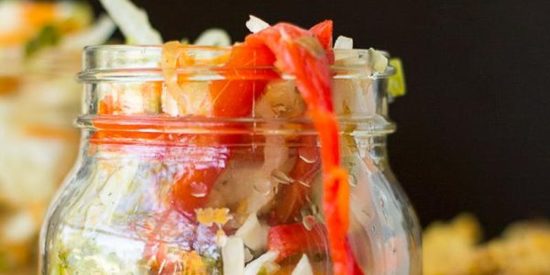 From our organizers:
Come explore one of the oldest forms of ancestral food preservation and shelf-life extension, through healing Latin and Caribbean pickled condiments. Explore the benefits of natural probiotics created using vinegars and spices in these tasty healing meal toppers, sides and flavor boosters.
The Hort's Fermentation Series covers a wide range of topics to inspire New Yorkers to engage in the age-old art of fermentation. The 5-session series covers popular topics like Miso, Kombucha, Cheese, and more! Each class is $30 or sign up for the whole series ($120) and get a class free!
Please arrive 5-10 minutes early to class as we start right on time.
Special Note: The class is located in the greenhouse and classroom at Denny Farrell Riverbank State Park. You may register online or in person.
The Hort is proudly supported by the Burpee Foundation
This class is taught by Yadira Garcia, aka Chef Yadi, or the Happy Healthy Latina. Chef Yadi is a New York native that works with Community Based Organizations as well as private clients. She has been named to the 2018 Top 40 Under 40 individuals working in Food Justice by Hunter College Food Policy Center. She has been featured on The Chew, The Dr. Oz Show, NBC Latino and Healthy Cocina – an original concept produced by Zoe Saldana – and Buzzfeed where her plant-based cooking has garnered millions of views.