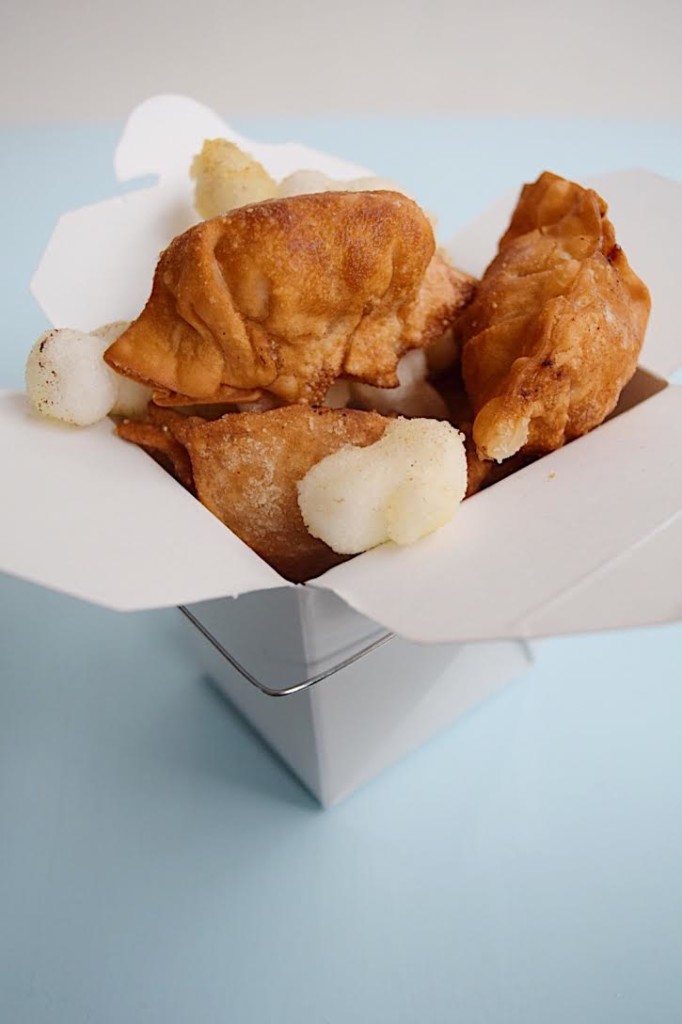 According to the organizers:
For the month of April, Sunday Bird's Deuki Hong and the Cheng sisters from Mimi Cheng's New York dumpling shop are collaborating to serve up a Popcorn Chicken Dumpling inspired by Deuki Hong's new fried chicken concept in SF.
Formerly of Korean BBQ favorite Kang Ho Dong Baekjong in NYC, Deuki is now making waves in SF after the opening of Sunday Bird. The dumpling collaboration is a quick fried dumpling filled with ginger and scallion chicken, served with Korean rice cakes and a gochujang sauce. The special launches on April 1st at Mimi Cheng's Nolita and East Village. The dumplings are $9.25 for 6, $10.25 for 8.