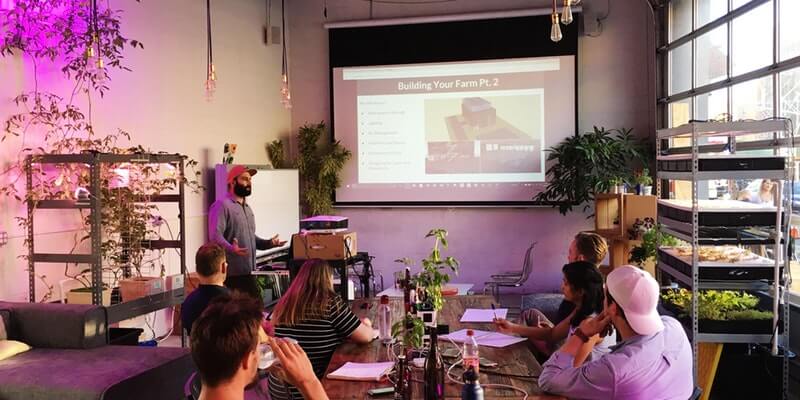 From the organizers:
Urban farming is exciting and sustainable, but is it profitable? New farmers can get caught up in the excitement without careful planning, making it hard to build a successful farm business.
In this detailed, in-depth and practical class, students learn the commercial aspects of urban farming from the founders of Farm.One, and the leading global urban farm consultants, Agritecture Consulting.
This class gives you the knowledge and skills to plan out and profitably operate an urban farm of your choice.
Included:
– Course materials and other giveaways for all attendees
– Detailed strategy sessions on labor management, product market fit, and building your farm
– 100% plant-based meals are provided each day, featuring fresh herbs and greens grown at the Farm.One farm and Sky Vegetables.
Class contents:
– Your Strategy
– Marketing and Sales
– Building Your Farm
– Managing Labor
– Financial Model & Business Plan