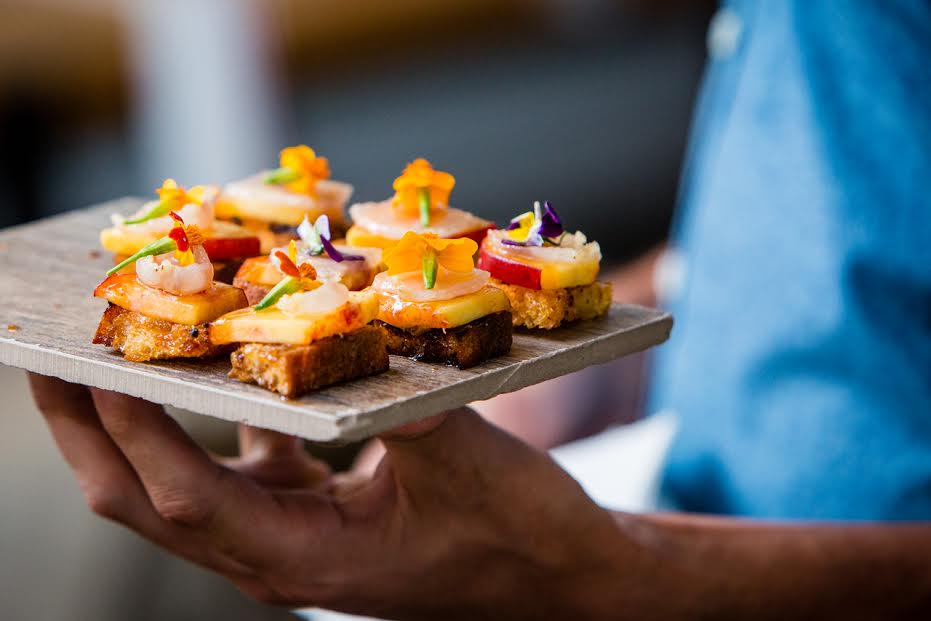 According to the organizers:
Chef Hosea Rosenberg, Top Chef winner and owner of buzzy Blackbelly in Boulder, CO, is traveling to NYC (with meat stowed away in his carry on bag!) to collaborate on a five-course tasting menu with close friend Chef Brendan McHale, the chef/owner of East Village charmer, The Eddy. The menu will highlight seasonal specialties from their respective regions. 
 In case you haven't had the pleasure of visiting Blackbelly in Boulder quite yet, Chef Rosenberg has quite the compound –  part restaurant, part marketplace – which features a whole animal butchery program built around animals that are raised in partnership with local ranchers and farmers. He'll be bringing a taste of these Colorado proteins, including Blackbelly's house-made charcuterie and edible beef tallow candles, to The Eddy. He and McHale will also collaborate on riffs on the sustainably-sourced seafood dishes, utilizing seasonal produce from the Catskills, for which The Eddy is known. 
 In addition to other culinary surprises and delights, The Eddy's bar will also pour signature cocktails and serve some of Chef Rosenberg's favorite craft beers from Colorado. The Eddy will donate proceeds to There With Care, a Colorado-based non-profit, as a thank you to Chef Rosenberg for making the trip out east. Later this year, Chef McHale plans to travel west to cook with Rosenberg in the Blackbelly kitchen.