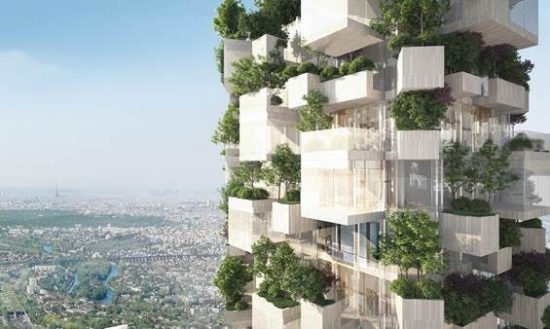 From our organizers:
92nd Street Y and Hundred Stories present the third annual City of Tomorrow summit on March 15-16, featuring panel discussions and keynotes from some of the world's leading architects, city planners, designers, real estate developers and restaurateurs, among others.
The two-day summit is filled with timely and provocative topics including: resiliency for New York, how to build a better city, culinary innovation and its role in urban place making, how architects are turning to nature for better building solutions, the "we" revolution, New York's islands transformed, design that makes you healthier, and what's new in new development, among others. The lineup includes over 40 speakers – renowned architects Annabelle Selldorf, Rafael Viñoly, celebrated restaurateurs José Andrés, Thomas Keller and Missy Robbins, developer Steven Witkoff, interior designers Sheila Bridges, New York City Department of City Planning Director Marisa Lago and Landmarks and Preservation Commissioner Sarah Carroll, WeWork's David Fano, top real estate brokers Oren and Tal Alexander and Showfields' Amir Zwickel, among others.
The summit kicks off with three March 15 panel discussions at 92Y: "Paving the Way for NYC 2040 and Beyond" (at 5 pm), with Lago and others; "The Entrepreneurial Spirit of Design" (at 6 pm), moderated by New York magazine's Wendy Goodman with Bridges and others; and an Architecture keynote (at 7 pm), with Selldorf, Viñoly and others.
On Saturday, March 16, the summit features an 11 am panel titled "Restaurateurs Meet Real Estate" – featuring Andrés, Keller, Robbins and others. Additional highlights on Saturday include the panels: "Urban Food Halls and Markets"; "Paint the City"; "Nature is the New Muse"; "The Place of Art in Placemaking"; "Designing for Wellness"; "The Co-Revolution"; "Design's Top Brass Take Us Behind The Curtains"; and "Innovation and the Built Environment," among others.
The lineup, schedule and panelist titles can be found on the City of Tomorrow website.