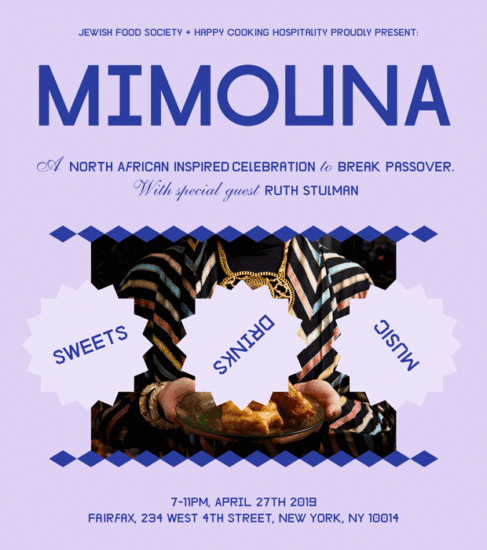 From our organizers:
Growing up in Rabat, Ruth Stulman used to run from one neighbor's home to the next sampling sweets along the way during Mimouna, a Moroccan festivity that marks the end of Passover. The sweets-focused celebration featured cookies made with walnuts and marzipan, mufleta (crepes topped with honey and butter), Moroccan doughnuts called sfinge, and fresh mint tea prepared by her mother and their neighbors.
Later this month, The Jewish Food Society is bringing that tradition and those recipes to you with a party co-hosted with Ruth and her son Gabriel Stulman at his restaurant Fairfax in Manhattan. You won't want to miss it — or any of Ruth's cookies. Reserve your spot today.
See you there!
Naama + The Jewish Food Society
P.S. Can't make it to the event? Stay tuned for Ruth's recipes on the Jewish Food Society's archive.