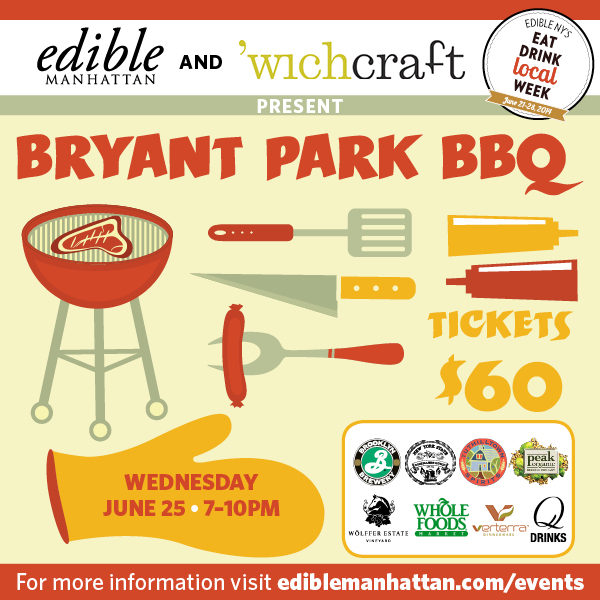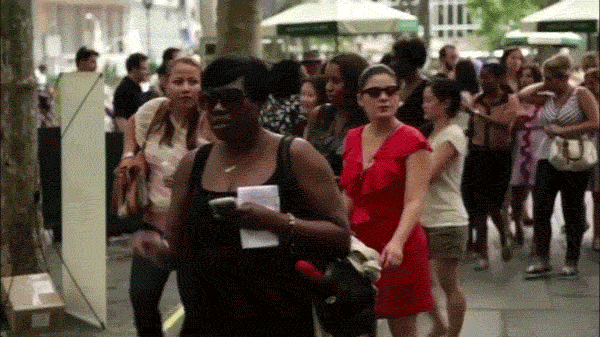 Is there a better way to celebrate summer than with a barbecue in the heart of the city? Bring your appetite and join us at the Bryant Park Barbecue. Ticket price includes all food and drink.
On the food menu from 'wichcraft: Kale Salad, Pork Ribs, BBQ Chicken, Baked Beans, Green Salad, Salt Potatoes, Corn Bread and Mini Cupcakes.
Plus, cocktails from Tuthilltown Spirits (serving Mid-Summer's Punch), New York Seng Mak (serving Makgeolli), Jack From Brooklyn (serving Sorel Artisanal Liqueur), Brooklyn Republic Vodka (serving Blueberry Coconut Vodka on the Rocks with a splash of Club Soda and Brooklyn Tea – Brooklyn Republic Vodka with Unsweetened Ice Tea and Lemon), Dutch's Spirits (serving Moonshine Lemonade), QDrinks (serving Q Ginger, Q Cola, Q Club, Q Lemon, Q Grapefruit, Q Orange and Q Tonic) Wölffer No. 139 Dry White, Wölffer Rosé 2013 and Wölffer No. 139 Dry Rosé Cider from Wölffer Estate Vineyard, Fresh Cut Pilsner from Peak Organic Beer, cans of Summer and Lager from Brooklyn Brewery, assorted sodas from Whole Foods Market and watermelon water from WTRMLN WTR and lemonade and iced tea Cup & Compass.  
Meat donated from Whole Foods Market.
In case of a rain cancellation, this event will be re-scheduled for Wednesday, July 2.