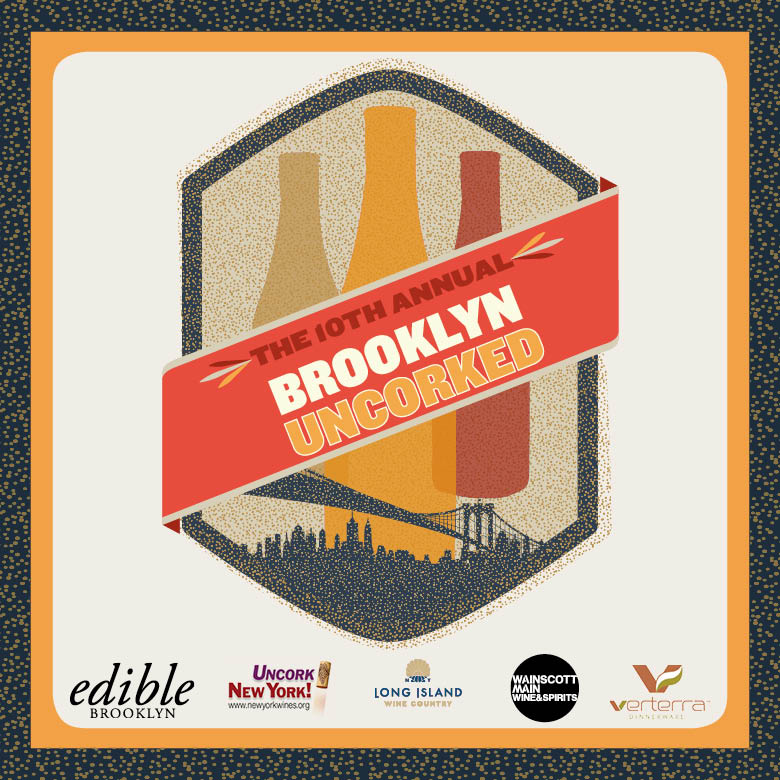 We've celebrating ten years of Brooklyn Uncorked! Enjoy award-winning wines from New York State wineries and nibble on delicious food from some of the most popular restaurants in Brooklyn and Manhattan.  Featuring…
Bedell Cellars • Beecher's Handmade Cheese • Benchmark Restaurant • Brooklyn Winery • Bruce Cost Ginger Beer • Channing Daughters Winery • City Winery • Ellary's Greens • Green Mountain Energy Company • GuS – Grown-up Soda • Häagen-Dazs • home made bklyn • Hotel Indigo •  The Lenz Winery • Les Trois Petits Cochons • Lombardi's Love Lane Market • Nobletree Coffee • The Norm at Brooklyn Museum • Orwashers Bakery • Palmer Vineyards • Palo Santo • Paulaner NYC • Paumanok Vineyards • Ravines Wine Cellars • Red Tail Ridge Winery • Rooftop Reds • Runner & Stone • Sherwood House Vineyards • Shinn Estate Vineyards • SoCo Restaurant, Southern Fused Cuisine • Streets Restaurant, Global Street Food • Untitled •  Verde Wine Bar • Wainscott Main Wine and Spirits • Winefarer • Wölffer Estate Vineyard
Check out what's on the menu here!
| #BrooklynUncorked |
Like what you taste? Select bottles of wine will be available for purchase!
For press inquiries, please contact Marissa Jacobs at marissa[at]metrorestaurantmarketing[dot]com.
All sales are final, non-refundable and non-transferable. Food and drink are subject to availability and subject to change. Must be 21+ with valid ID to attend this event.