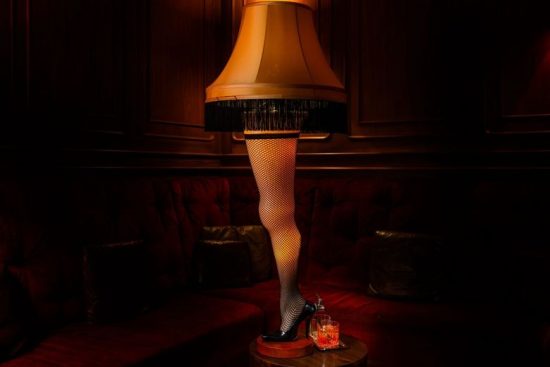 From the organizers:
This holiday season from December 6th through January 5th, the Upper West Side's Arthouse Hotel New York City debuts the "Arthouse Holiday Movie Revival" pop-up bar. Inspired by iconic holiday movie moments, the hotel's lobby and lobby bar, Arthouse Wine Bar, has been completely transformed into a nostalgic trip down movie memory lane, with decor and cocktails inspired by some of the most cherished holiday movies of all time.
The cocktail menu features individual drinks inspired by iconic movie motifs. Guests can order punch served directly from the "fra-gee-lay" leg lamp award from "A Christmas Story" or sip on Clark Griswold's holiday Eggnog poured straight from the carton. Festive shooters will be presented inside of lit-up holiday lights in another tribute to "Deck the Halls," which can be taken as individual shots or sets of four for a group. Riffs on classic cocktails such as the Spruce Tree Martini with pine tasting notes synonymous with the season, a Negroni with hints of cranberry sauce, and an Old Fashioned made with Mr. Black Cold Brew Coffee Liqueur (a Cold Fashioned), will be served in vintage cans with labels celebrating the nostalgic, retro holiday spirit of the pop-up.