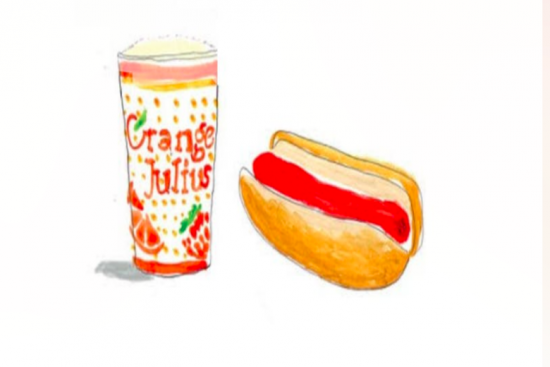 From the organizers:
On November 6, meet food writer and journalist Rachel Wharton and illustrator Kimberly Ellen Hall, who will be also selling and signing their new book American Food: A Not-So-Serious History in Essex Street Market's beautiful new event space. (You can also say hi in Philly at Head house Books on Oct. 29; and in Manhattan's Union Square Greenmarket on November 23.)
This gathering is co-sponsored by Essex Market vendor Sugar Sweet Sunshine, who will be supplying us with pineapple upside-down cake featured in the "U" chapter of the book, which is organized from A to Z. Come early, if you want cake…. it'll go fast… and possibly surprise guest appearances from other foods in the book, like the Red's Hoagie with Pepper Seed (aka a Big Party Sandwich) or maybe some orange juliuses, if we can get our hands on a blender.
More about the book: Each chapter delves into the history of a classic dish, drink, icon or ingredient. From Blueberries and Fortune Cookies, to Pepperoni, Hot Wings, Shrimp and Grits, Queso, Fried Clams, Lunch Boxes, the White Russian and yes, even Xanthan Gum, read about their rich and complex back stories that are often hidden in plain sight, lost to urban myth and misinformation.