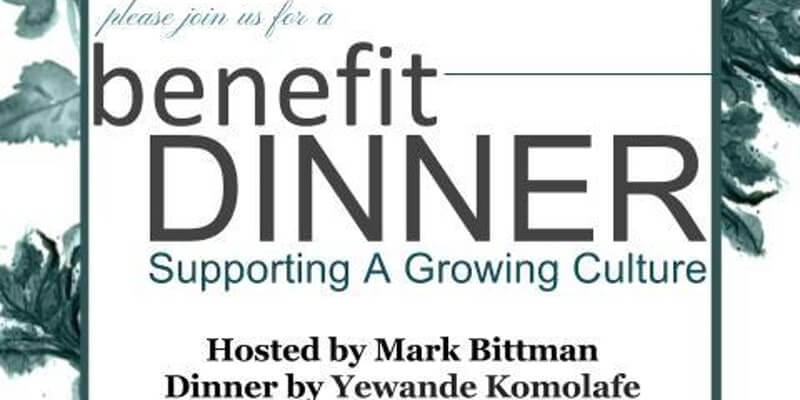 From the organizers:
Please join us for a benefit dinner hosted by Mark Bittman at Haven's Kitchen. Guests will enjoy a meal by Chef Yewande Komolafe, hear inspiring stories from A Growing Culture's founder and President Loren Cardeli, and have the chance to bid on an exclusive silent auction—all while supporting the world's smallholder farmers!
A special thank you to our sponsors: Navitas Organics, Toast Ale USA, Big aLICe Brewing, and Hella Cocktail Co.