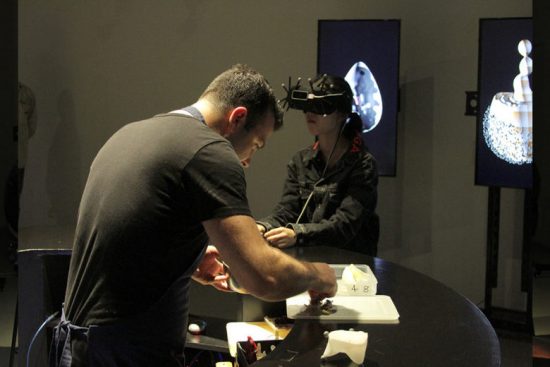 From the organizers: 
After critically acclaimed shows in China and South Korea, Aerobanquets RMX will have its US debut at the James Beard House. Inspired by the Futurist Cookbook, the (in)famous Italian compendium of surreal recipes and fantastical dinners published in 1932, the experience takes participants on a multi-sensory journey that combines virtual reality, food, and fantasy—a seven-course, hour-long, mind-altering art and dining experience.
"The project is about reframing our perceptions and changing the way we experience food. It is not only a lifechanging experience, but, in a sense, a tool to reprogram all our perceptive expectations." —Sarah Corona, Wall Street Magazine (2018).
See website for full list of dates.