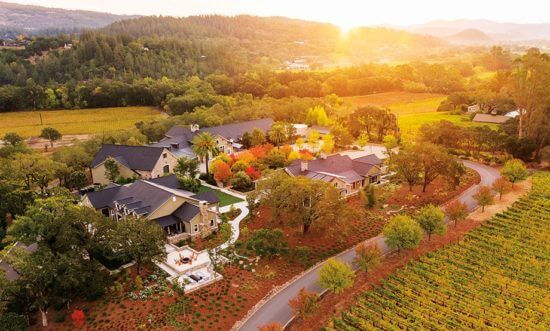 From our organizers:
Celebrating One of Napa Valley's Trailblazing Families: A Talk and Tasting with Roger Trinchero and Ray Isle of Food & Wine Magazine
America's wine renaissance was driven by a single wine one would not expect, and behind the invention of this country's most popular wine was the Trinchero family. Since their groundbreaking innovation, the Trinchero's have quietly stayed at the forefront of American winemaking, and this year, they're celebrating 70 years of making wine in the Napa Valley.
Join Roger Trinchero, Chairman of the Board at Trinchero Family Estates and second generation of one of the most influential families in America's winemaking history, as he tells his family's story of achieving the quintessential American dream. Roger will touch upon his experiences, sharing family stories from when they revived the former-dilapidated Sutter Home winery and created White Zinfandel to becoming one of the largest family-owned wine and spirit companies in the United States. Moderated by esteemed journalist Ray Isle, Executive Wine Editor for Food & Wine Magazine, follow the journey of a winemaking dynasty who led a cultural shift in the way Americans think about wine and their vision for American wine's future.
The event will include a wine tasting of Trinchero Napa Valley's two flagship wines: Mary's Single Vineyard Sauvignon Blanc and Mario's Cabernet Sauvignon.