DIGITAL PARTNERSHIP SHOWCASE
Great Jones Distilling's Unique Branded Content Campaign
OUR AUTHENTIC BRANDED CONTENT APPROACH
Driving Brand Awareness and Booking Conversions for a New Restaurant and Distillery Plus an Exclusive Event Sponsorship
Great Jones Distillery and their restaurant The Grid partnered with Edible Manhattan Group's in-house Content Studio to create custom branded content delivered across channels to emphasize their local authenticity, deepen their relationship with their existing audience, and tell their unique story to a new audience.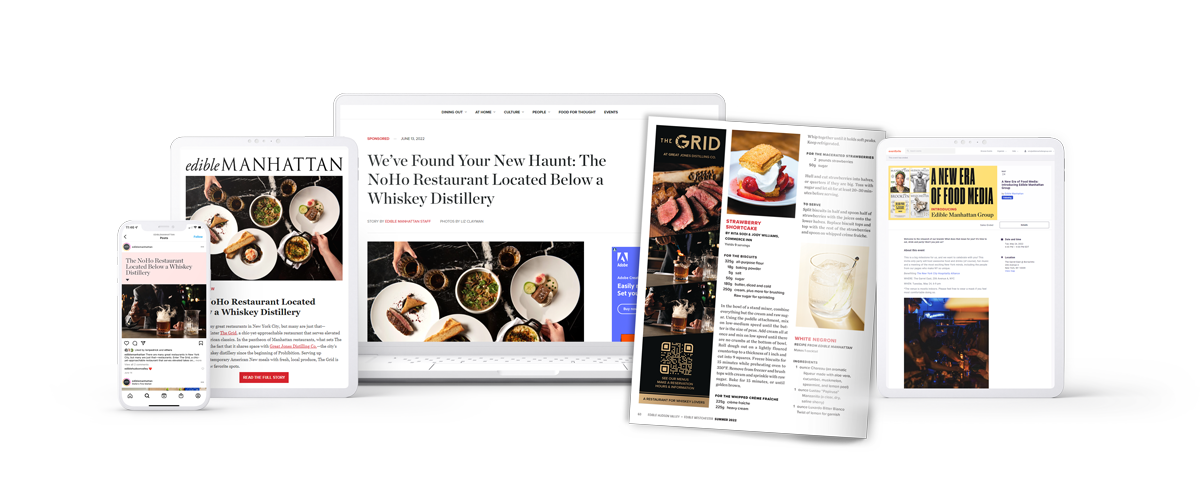 Telling the Brand's Story In Our Unique and Trusted Voice
Our in-house Content Studio partnered with Great Jones Distilling to create branded written and visual content for our campaign. Our SEO optimized story, that lives in perpetuity on our website, drives authentic brand-awareness impressions as well as culminating in a CTA to book directly with the restaurant.
We connect authentic storytelling to digital marketing goals to create a truly captivating and effective content piece.
Great Jones Distillery and the Grid achieved over 300,000 quality impressions.
Our branded content campaigns embed your brand awareness and conversion goals within engaging and authentic content. These 'quality' impressions punch way above a redundant web banner. Our readers trust what we write about, and show meaningful engagement with the content, and thus your story.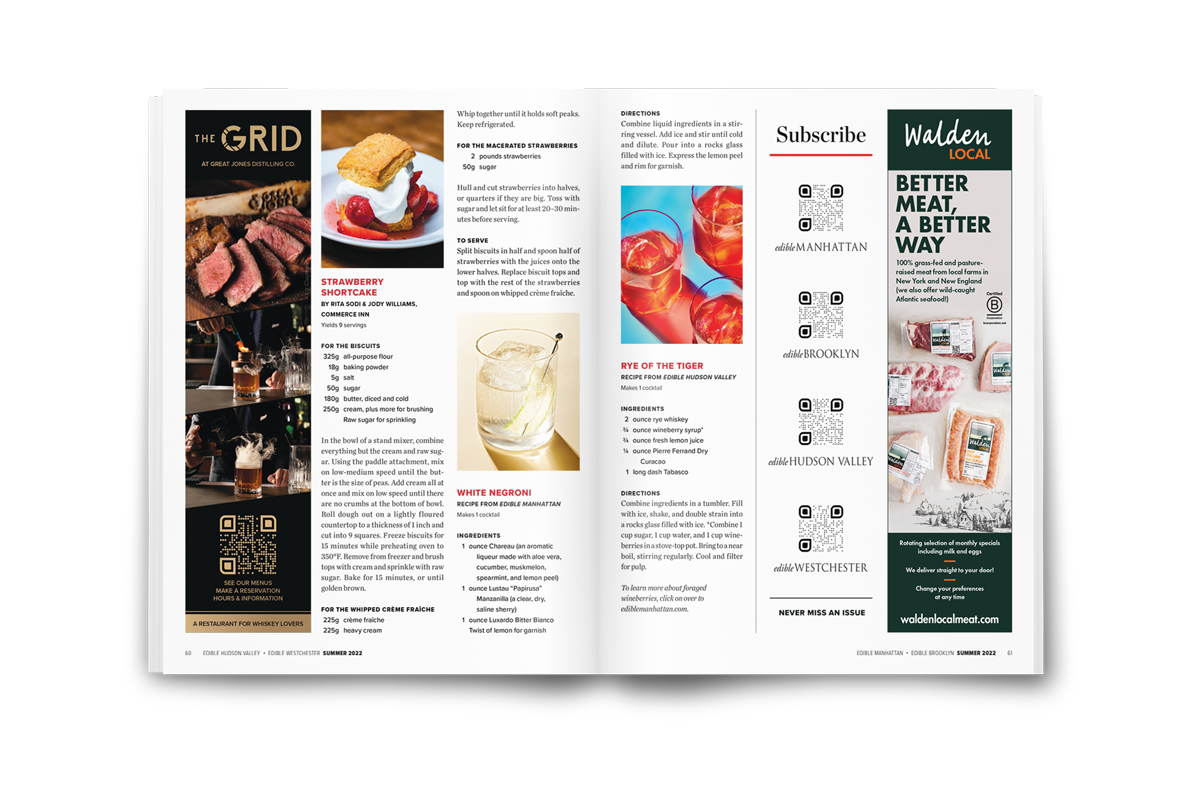 Featured Advertising in our Award-Winning Publications Edible Manhattan and Edible Brooklyn
Great Jones Distilling secured related-content adjacent print advertising in our Summer 2022 issued of Edible Manhattan and Edible Brooklyn. These publications featured some of the hottest food movements in the city, with readers clamoring to get a copy of the print magazine.
This print ad placement received over 225,000 impressions, and included a QR code sending readers to their booking system.
Branded Content Delivered by Email
Great Jones Distilling received a dedicated e-blast to our highly engaged e-mail audiences, featuring the digital story as well as outbound links to their booking website. As a result, they amplified their custom branded content campaign and reached over 70,000 new audience members!

Flagship Event Sponsorship and Exposure
Great Jones Distilling partnered with Edible Manhattan Group to sponsor our new magazine launch party in NYC. With food celebrities and industry movers and shakers present, Great Jones Distilling headlined along side our publicity and marketing programs.
Let's Customize Our Digital Partnership Today