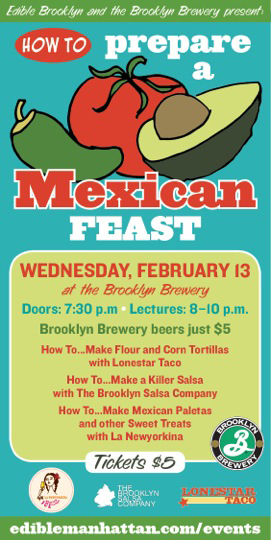 Join us on Wednesday, February 13th for How to…Prepare a Mexican Feast at the Brooklyn Brewery. 
-The Brooklyn Salsa Company will show us the ins and outs of salsa making
-Lonestar Taco will teach us how to make flour and corn tortillas
-La Newyorkina will share techniques for making Mexican paletas and other sweet treats.
Plus, there will be Brooklyn Brewery beers for $5.